Project
WHOLE SCHOOL FOOD APPROACH
LET'S TAKE A HOLISTIC APPROACH!
The Whole School Food Approach (WSFA) is a holistic concept that offers pupils healthier and sustainable food  choices in the long term. It's not just about what food they are served in schools, but also about where the food comes from and how production impacts our environment and our health. Putting the WSFA into practice requires teamwork from school staff, cooks, schoolchildren and all other stakeholders.
Do you want to join the team? Click here to download the latest Whole School Food Approach Guidelines for schools, cities and regions >>>
ADD THE INGREDIENTS 'FOOD' AND 'EDUCATION' AND SEE WHAT HAPPENS!
In practice, there is no easy recipe for transitioning to sustainable school food systems by integrating sustainable food and education. The WSFA guides agents of change every step along the way and helps bring about a community-wide systemic shift by addressing the composition of school meals and school cafeterias as learning environments.
THE APPROACH IS BASED ON THE FOLLOWING FOUR PILLARS
Policy & Leadership: convincing stakeholders to make food an intrinsic part of school life
Food & Sustainability: providing healthy and sustainable food in school cafeterias, during breaks and outside the school environment 
Education & Learning: expanding the curriculum as well as getting involved in the recruitment of school staff, cooks, principals and teachers
Community & Partnership: cooperation with stakeholders associated with the school such as  school staff and teachers, local shops, restaurants, farmers, etc.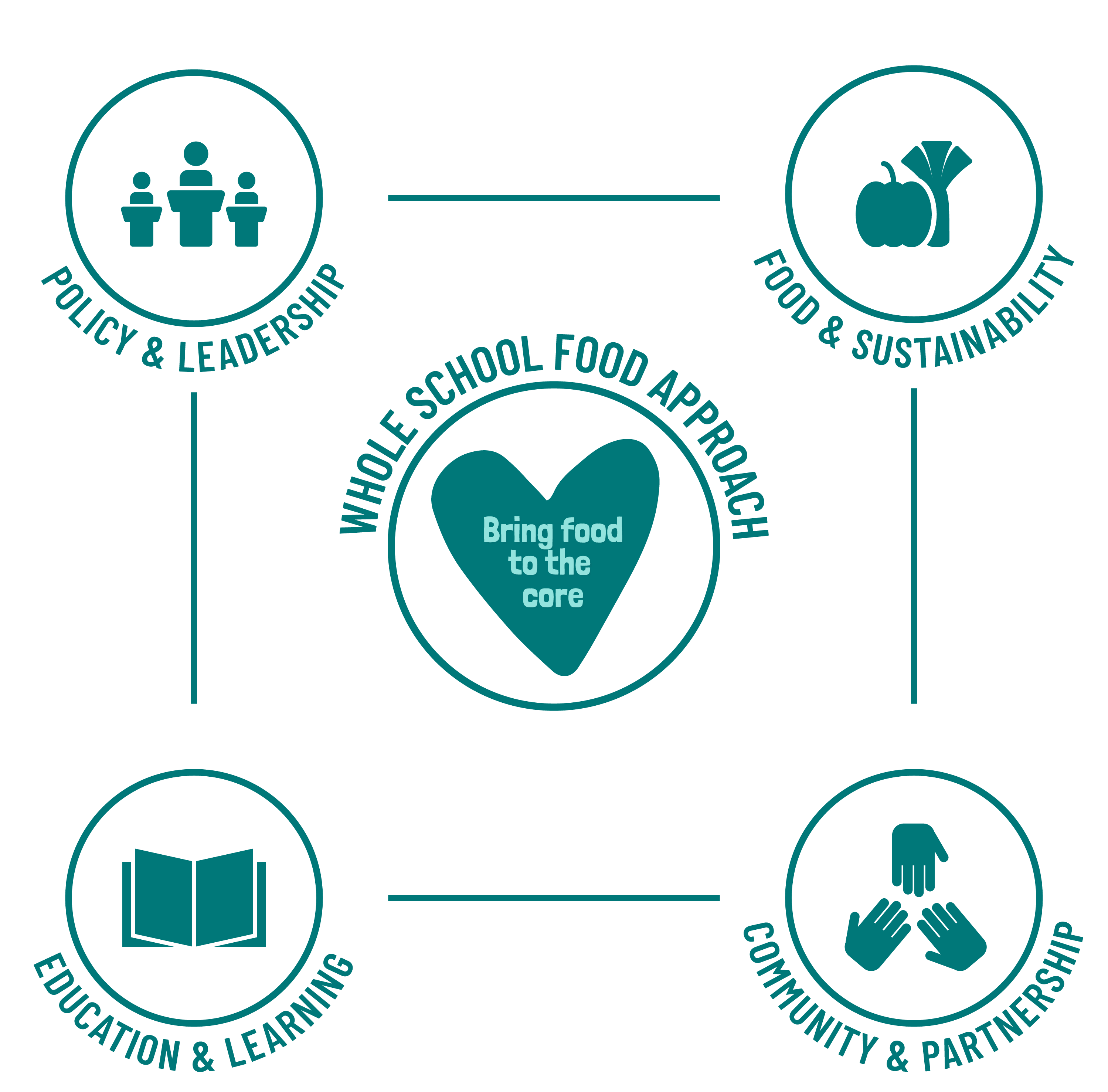 The WSFA guidelines, newly developed in the SF4C project, describe every pillar in detail. They also include possible starting points, implementation measures, stakeholder roles and evaluation criteria. This framework helps schools facilitate the transition by providing information on practical teaching methods, learning activities and the active participation of pupils and teachers. The aim is to link and involve everyone along the entire chain with a new vision of sustainable school meals.  
SCHOOLS AS CATALYSTS FOR TRANSITIONING TO SUSTAINABLE SCHOOL FOOD SYSTEMS
 The WSFA invites school meal providers, city officials, producers, farmers, parents, and pupils to sit together at one table. This makes it possible for everyone to understand where the food comes from, what it does to their bodies and how it impacts the climate and environment.  
 The approach also brings the classroom to the field (or the farmer to the classroom) through farm to school twinning initiatives. This gives children the opportunity to experience the complete growing cycle of their food, while farmers and producers get a chance to connect directly with the youngest consumers.
COMMITMENT IS REWARDED: SCHOOLS – GET YOUR WHOLE SCHOOL FOOD APPROACH MEDAL
Participating schools that successfully implement the criteria can apply for bronze, silver or gold status and receive a medal to showcase their accomplishment and to motivate other schools to participate. Schools, be pioneers!  
Project Areas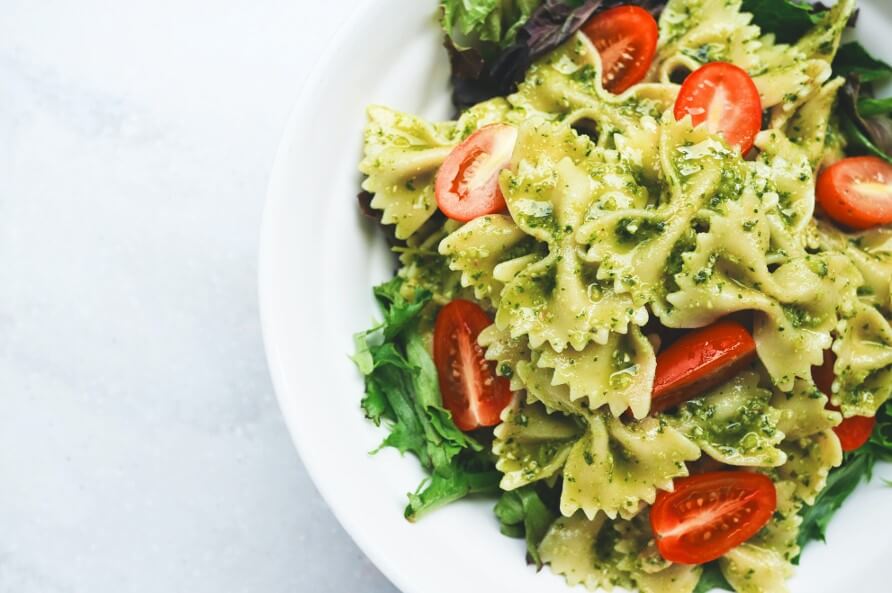 SchoolFood4Change aims to motivate, support and enable schools to provide meals that are innovative, climate-friendly, healthy, delicious, zero-waste and reflect local identity – a long…
The Whole School Food Approach is a holistic concept that offers pupils healthier and sustainable food  choices in the long term. It's not just about…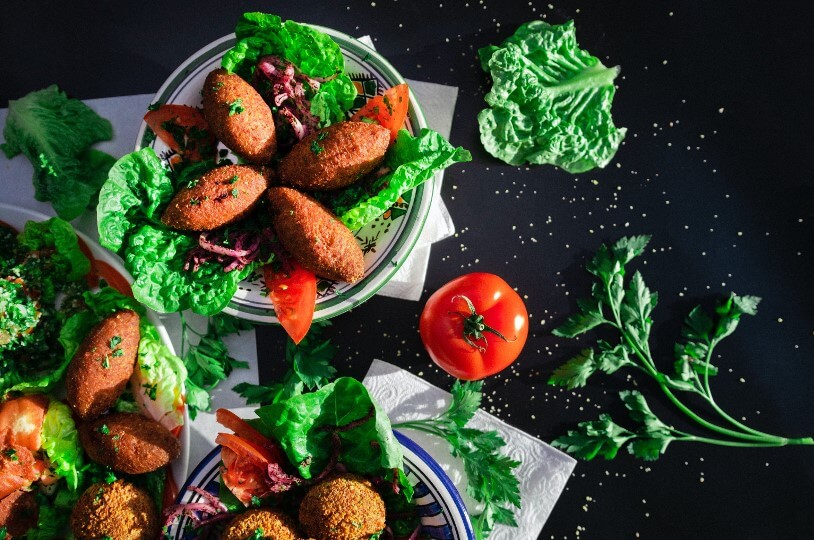 Innovative approaches to the procurement of healthy and sustainable food for school meals are the focus of SchoolFood4Change (SF4C). SF4C follows a holistic approach with the…
FIGURES
43 project partners tackle 600,000 pupils in 3,000 Schools in
16 cities and regions in 12 countries.